完全予約制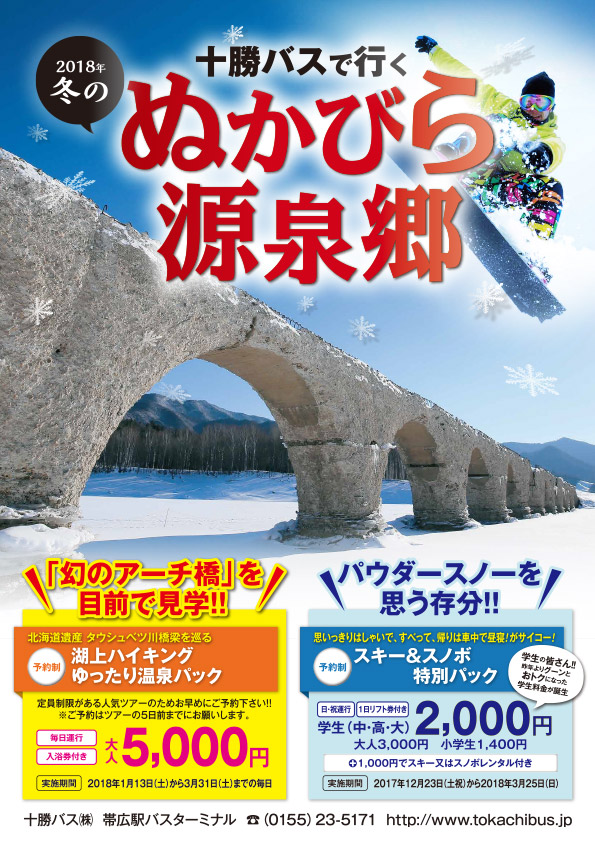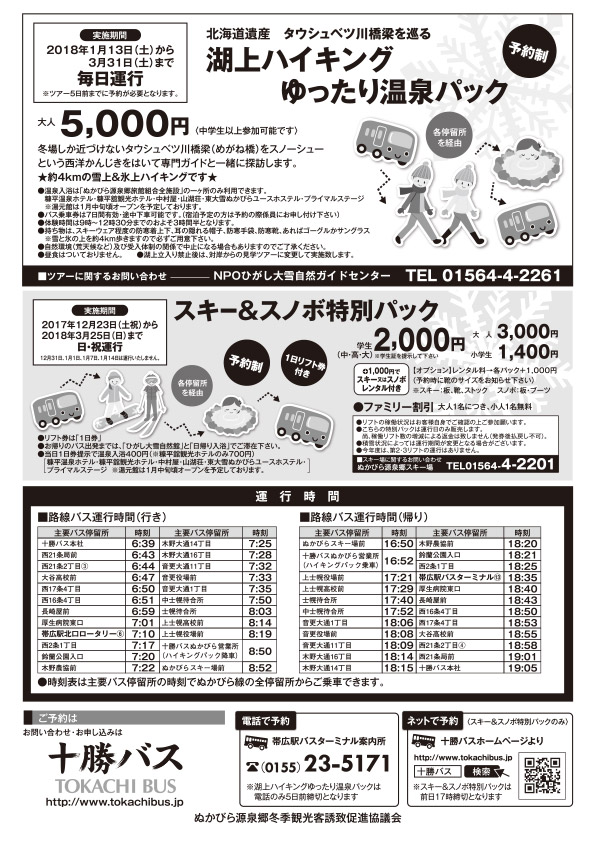 Click here for more information on bus brochure pack Nukabira is withholding Township (PDF)
Precautions
バス運行時間につきましてはパンフレットをご参照下さい。

By the time reservation deadline will be suspended service from anyone if there is no reservation.
Please check the participants hope the operational status of the lift by yourself.

こちらの特別パックは運行日のみ販売します。尚、稼働リフト数の増減による返金は致しません(発券後払戻し不可)。

There is a period when the service will be changed depending on snow conditions.
Does not have the operation of the second and third lift this year.
Contact Us
Ski Township TEL source Nukabira:01564-4-2201
※ For more information please contact the Tokachi bus.